Eyelash extensions training
Get professionally trained with lash-masterclass and become a certified lash artist
We train our students in the latest techniques in the eyelash industry.
Training available anywhere in the U.S.
Train where you want, when you want
Training certificate
Validate and obtain your certification
No experience required
Train yourself without any aesthetic knowledge
4X payment available
Take advantage of our limited-time promotional offer
4,9/5
⭐⭐⭐⭐⭐
Happy students
Over 4,000 students put their trust in us.
Why shouldn't you?

Our team
What Will I Learn During Training
In our comprehensive "Lash Masterclass" training course, you'll learn and master all the techniques needed to open your own professional eyelash extensions business!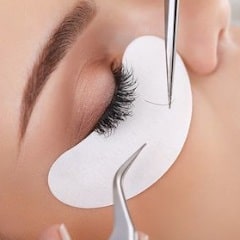 Lash to Lash Extensions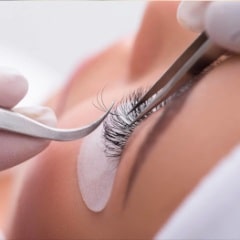 Volume Lash Extensions & Russian Volume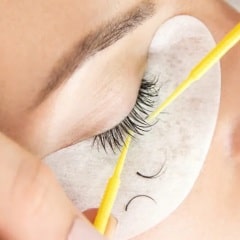 Eyelash Extensions Removal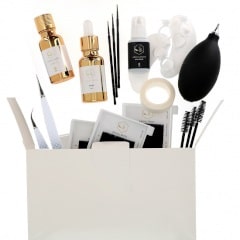 Choose your eyelash extensions material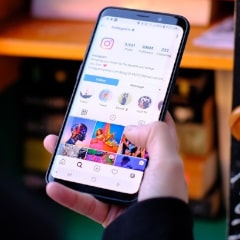 Digital marketing eyelash extensions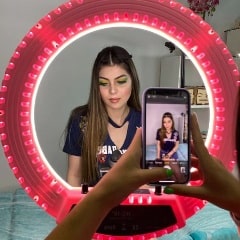 Take perfect pictures to promote your activity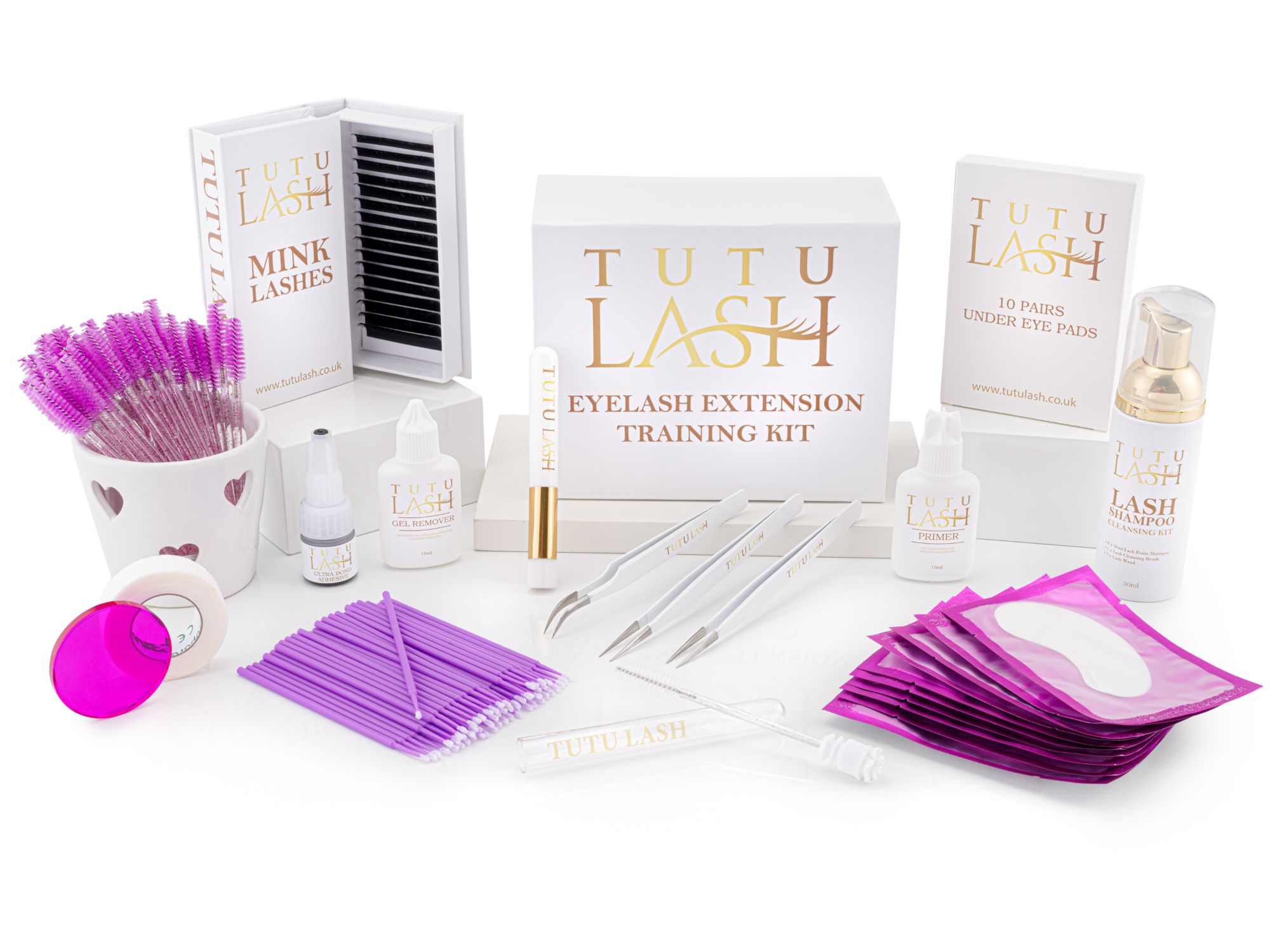 Join our training and get a FREE TRAINING KIT (regular value of 234€)
By joining our eyelash extension Masterclass, we offer you a complete training kit that will allow you to practice on a training head as well as to perform your first poses on a real model.
Classic Individual Lash
Eyelash Easy Fan
Mannequin Head
Practice Lashes
Eyelash Glue
Eyelash Remover
Eyelash Tweezers
Silicone Forehead Sticker
Glue Sticker
Five-point Practice Isolation Paper
Mascara Brushes
Micro Applicators Brushes
Glue Rings
Under Eye Patches Pads
Eyelash Tape
Eyelash Dryer Fan
In the gallery
Students in Action
Look at our students work

View gallery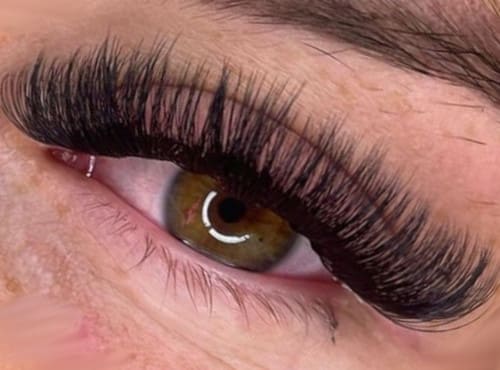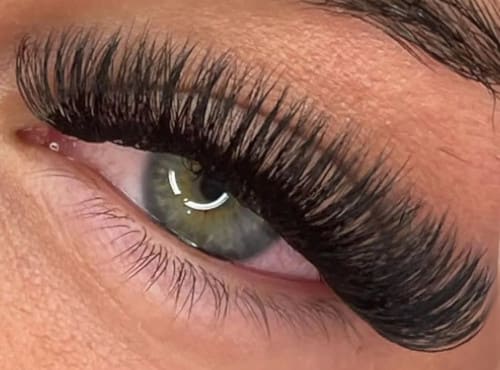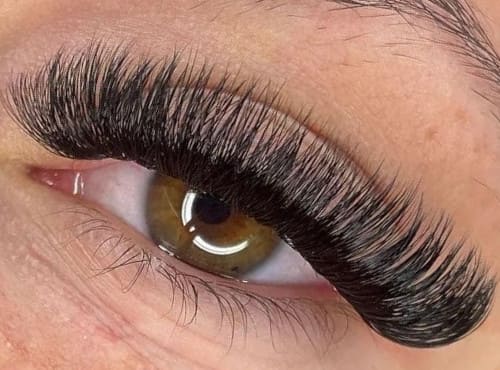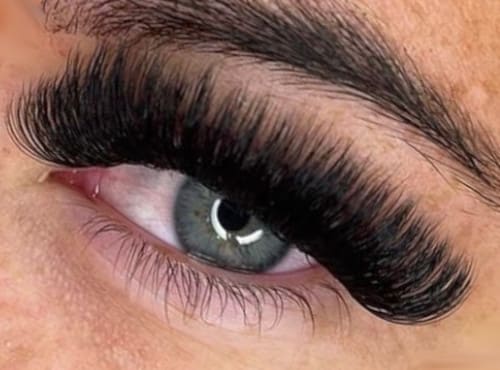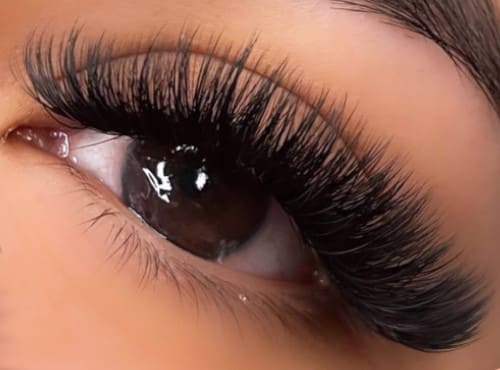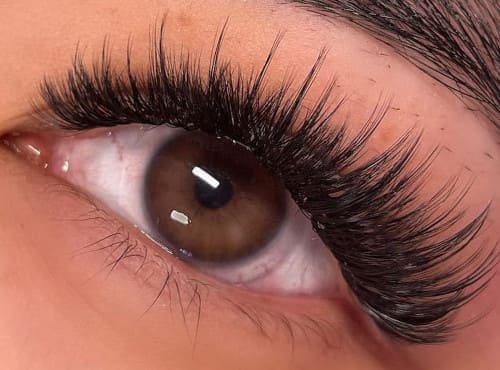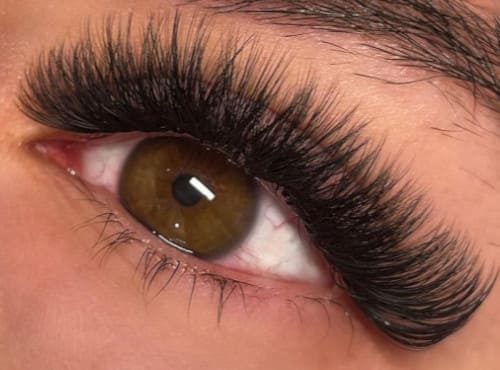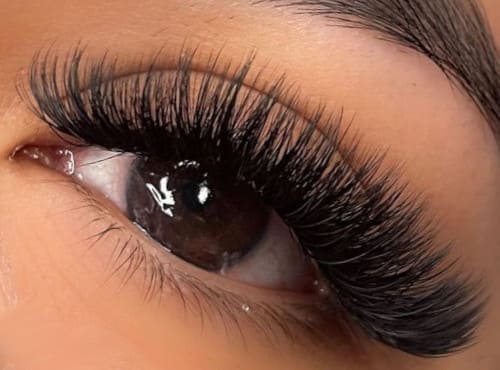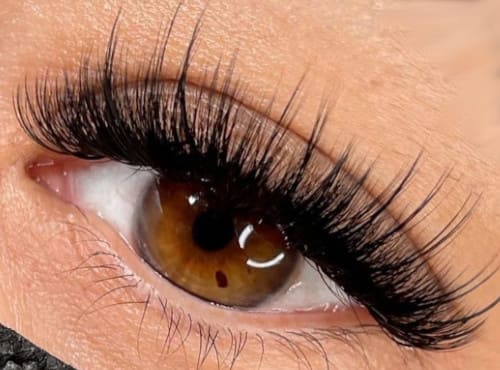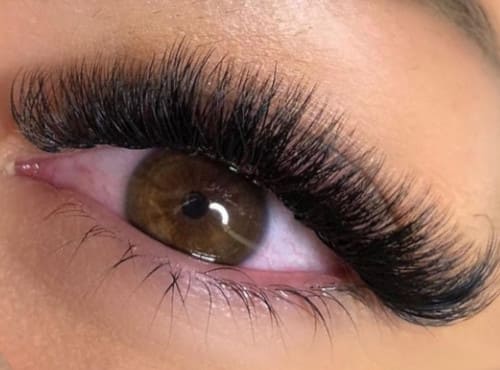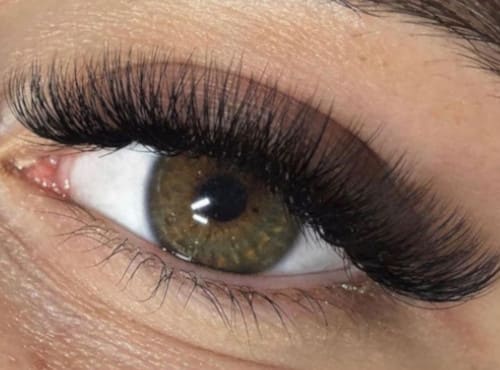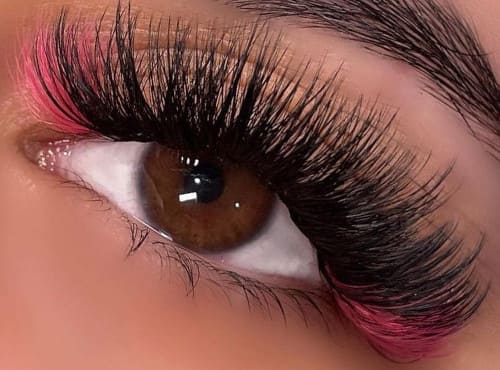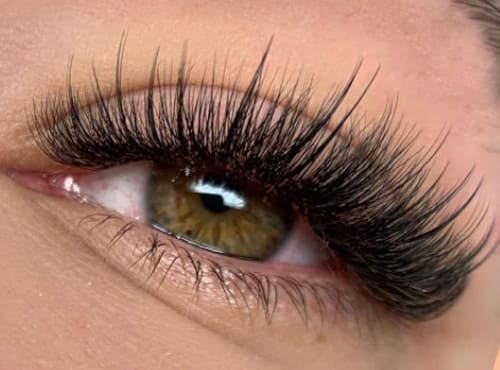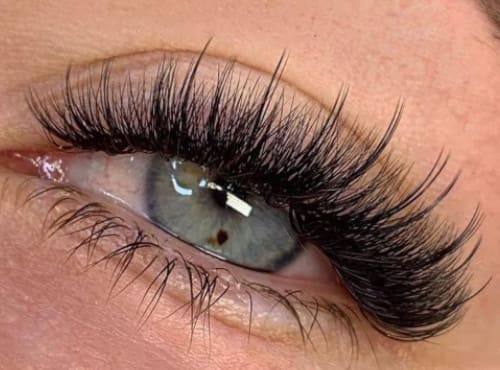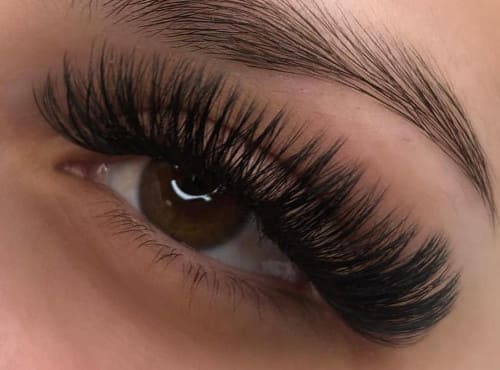 Our student review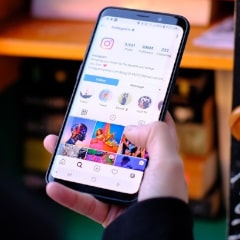 "I recently completed the LashMasterclass and I'm so happy with what I've learned! It's given me the confidence to open my own lash salon and start my own business. The course was incredibly informative and I would highly recommend it!"
Evely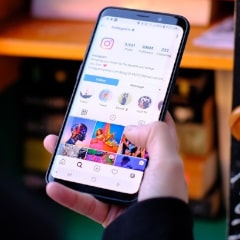 "I had a great experience taking the LashMasterclass course. It gave me a comprehensive understanding of how to do eyelash extensions correctly, as well as giving me lots of tips on running my own lash business. Highly recommended!"
Ava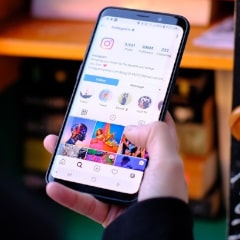 "The LashMasterclass is an amazing training program that has enabled me to take my lash extension skills to the next level! Everything was explained in detail, with step-by-step instructions that made it easy for me to understand and master the technique."
Amelia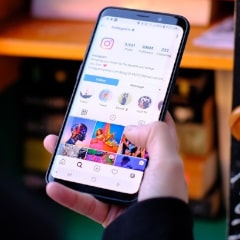 "I recently completed the LashMasterclass course and it has been an invaluable experience for me! Not only did I learn all about how to properly apply eyelash extensions but also got plenty of advice on setting up a successful lash business too."
Mylah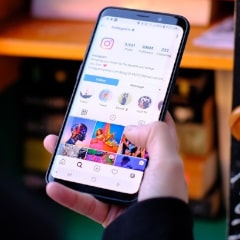 "The LashMasterclass is an excellent resource for anyone interested in learning how to do professional eyelash extensions or open their own salon. All aspects of the course were covered in depth, making it easy for us students to understand each concept clearly."
Jennifer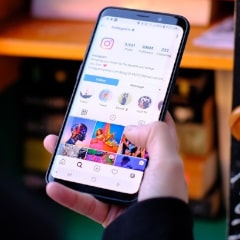 "LashMasterclass was such an amazing learning experience for me! Not only did I gain all the knowledge necessary for doing beautiful lashes but also some useful tips on how best to market myself when opening my own salon – something which will definitely be invaluable going forward!"
Cheryl
How does the training work?

Join the class
Click on the button " join the training " and pay the registration fee.
It is possible to pay in one time, in 3 times without fees by credit card, by PayPal or by bank transfer.
You will then have direct access to our training platform.
Train yourself
Take our online courses, when and where you want to learn at your own pace, according to your schedule.
Our training will give you all the theoretical and practical knowledge you need to achieve perfect eyelash extensions.
Practice on a mannequin head and live model until you master the microblading technique.

Receive your certification
Show us your achievements and our trainer will validate your training.
Then receive your certificate and start your lash services!
Meet our lash trainer

Hi, I'm Gloria, Professional Lash Artist and Beauty Enthusiast, and I'll be your trainer!
A short story about Gloria
Gloria is an eyelash extensions trainer at Lash Masterclass, a beauty salon specialized in providing eyelash extension training courses. She is passionate about her work and has been teaching for over three years. With her expertise and vast experience, and after winning 2 world championships in eyelash extensions, she provides now the best education to her students so they can become certified lash technicians.
Gloria always keeps up with the latest trends and techniques in the industry to ensure that she offers the most comprehensive and accurate training possible. Her dedication and commitment to providing quality instruction is reflected in every course she teaches. She takes great pride in giving her students detailed explanations of all aspects of lash extensions so that they can understand how each step works before performing them on their own clients.
Gloria also ensures that all safety protocols are followed during each class, as safety should always be a top priority when it comes to lash extensions. Her attention to detail makes sure that everyone gets proper guidance throughout the process of learning how to properly apply lash extensions safely and efficiently. Additionally, Gloria creates a supportive environment for learning where questions are encouraged so that everyone feels comfortable asking questions about anything related to their course material or practice sessions.
Overall, Gloria's passion for sharing her knowledge with others has made Lash Masterclass one of the leading eyelash extension training schools in the country today! With her commitment to excellence and professional approach towards teaching, you can rest assured knowing you're getting top-notch education from an experienced instructor who truly cares about helping you become a successful certified technician!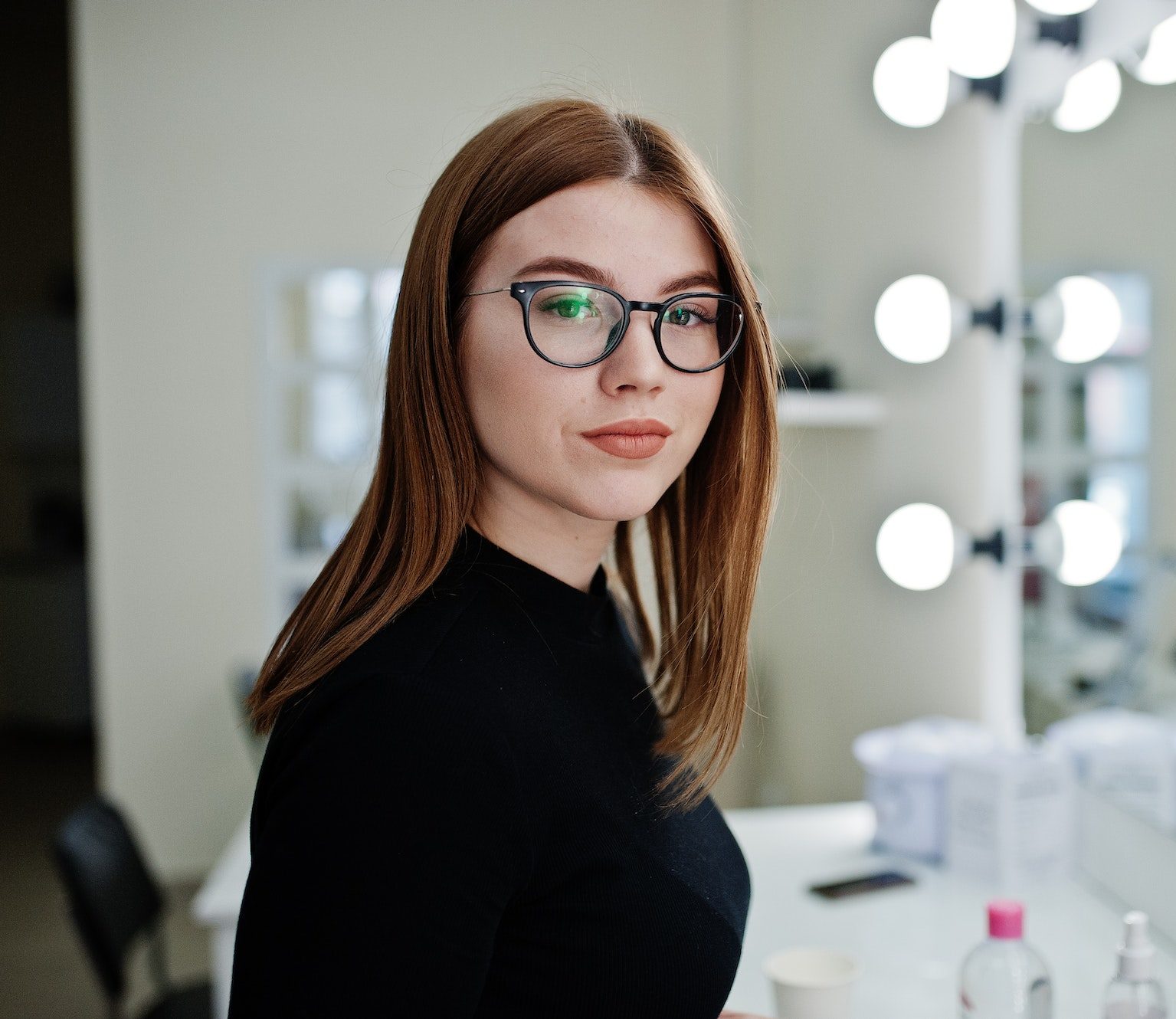 Class Perks

Award-winning techniques

All levels are welcome

Become a highly paid artist

4500+ satisfied students

Eyelash Technician Diploma

Learn when and where you want
What about Lash-Masterclass
Lash Masterclass is a beauty salon specializing in eyelash extension training and services. It offers both theoretical and practical sessions, with professional instructors providing high-quality teaching materials and resources. The courses are designed to give students the skills they need to become proficient lash technicians, able to offer clients a variety of styles and treatments. All Lash Masterclass trainers have extensive experience in the field, ensuring that students learn from experts who know their craft inside out. Each course also includes a comprehensive kit of all the necessary tools and products for carrying out successful lash extensions treatments. Lash Masterclass also offers one-on-one sessions and online courses, making it easy for students to access the education they need wherever they are.
Lash Masterclass is recognized around the world and offers its courses in many countries, including the United States. Its commitment to excellence has made it one of the most respected eyelash extension training providers in the industry. It is known for providing high-quality education and materials, as well as up-to-date techniques and knowledge that enable students to become successful lash technicians. With Lash Masterclass, students can be sure that they will receive all the necessary skills and resources to help them succeed in their career.
The content of the training step by step
Master the techniques of poses : Lash to Lash and Russian Volume
Tools and products
Patch test
Getting ready for your first extension application
Cleansing the eyelashes
Tweezers presentation
How to hold tweezers
Isolate the natural lash
How to grab your eyelash extension with the tweezers
What to know about the adhesive
How to use your adhesive
Dip the eyelash extension in adhesive
Different types of eyelash extensions
Eyelash extensions mapping
Classic eyelash extensions
Apply classic eyelash extensions 1d
Human model full set application
Human model application with shorter lashes
Volume eyelash extensions 2d-3d technique
Tweezers used for one by one volume eyelash extensions
How to apply volume eyelash extensions one by one
Touch-up or refill
Eyelash extensions removal
Master the theoretical knowledge
Understanding natural lashes
What are layers
Clients expectations
Damaging natural lashes
Factors that affect natural lash cycle
Consent forms
Lash cycle
Baby lashes
Gaps in lash line
Eye Disorders and Contraindications
Things that affect lash extensions
Allergies and Irritation
What causes irritation
Sensitive and hypoallergenic glues
How to soothe eye and prevent irritation
Eye bruising and chemical burn
Difference between the 3 levels of disinfection
Solutions to disinfect tools
Remove glue residue off your tweezers
Types of Eyelash Extensions
Difference between real mink, faux mink and silk
Classic lashes vs. flat lashes
Length, Curl and Diameter
What are classic and volume lashes?
Recommended diameters for classic lashes vs. volume lashes
What are hybrid lashes
Different lash curls and the effect they have on the eye
What is the clients lashes length
How much is safe to extend
How to add length without causing damage
How to make lashes look thicker
Eye Styling
Eye Shapes
Recognizing different eye shapes
Natural growth of lashes and how it affects the result
Lash Styles
Simplified lash styling
Mapping for different lash styles
Industry misconception with the middle of the eye
Inner Corner Lashes
Lashing inner corner lashes vs. lashing all of them
Get a smooth transition
Layering
Layers in natural lashes and layering extensions
Non layered set vs. layered set
Labelling lashes when layering
What is an eyeliner look
Direction of Lashes
How to swoosh lashes on the outer corners
How to swoosh classics vs. swooshing volumes
Real life Examples
Examples on different clients with lash sets
Difference between regular volume and Russian volume
Learn to promote your activity on Instagram and take perfect picture
How To Take Pictures
The importance of photo taking for Instagram
How bad photos can make the most beautiful work look bad
Photoshoot Setup
Set up a photo shooting area
Getting rid of extra shadows that ring lights alone cant get rid of
Difference between iPhone and DSLR cameras
Ssing tripods to help take pictures
Lighting
Ringlight vs. Glamcor
How to angle your light source to get the best lighting
Using video light to get even better lighting
Taking pictures on your lash bed
Photo Angles
How to take before and after pictures
Head positioning of the model
capturing angles that compliment both your model and your work
Photo Editing
Editing yourself vs. outsourcing
How to edit yourself using apps
Difference between natural editing and over editing
Before and after examples and the impact editing has on your photos
Watermark your photos
Certification Benefits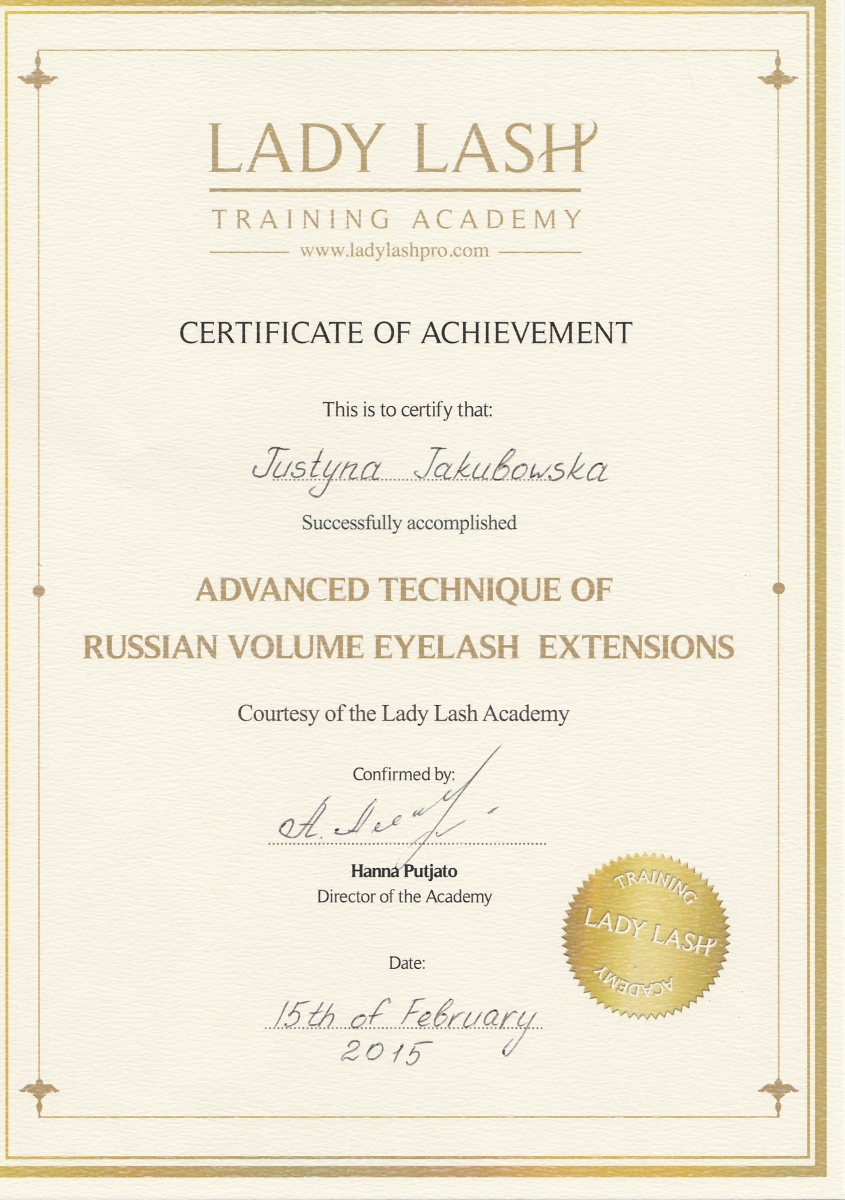 Getting an eyelash extensions training certificate is becoming increasingly popular among beauty professionals. Eyelash extensions are a growing trend in the beauty industry, and having a certification from an accredited school or academy can open up new opportunities for those wanting to pursue a career in this field. A certified lash technician is able to offer their clients high quality services with safety and confidence.
A certified eyelash extension professional has had comprehensive training on all aspects of the treatment including the application process, aftercare advice and different types of lashes available. This ensures that their clients receive only the highest standard of service which meets industry standards. In addition, certified technicians have knowledge about how to properly maintain sanitary practices such as sterilization of tools and supplies between each client. Furthermore, they understand the importance of providing clear instructions regarding proper aftercare so that their clients can keep their extensions looking beautiful longer while avoiding any potential damage or discomfort caused by improper use or maintenance.
Having an official certification also allows lash technicians to be listed on professional websites such as Yelp and Google where they can gain more visibility amongst potential customers who may not have heard about them otherwise. With this additional exposure comes increased chances for gaining more business through referrals and repeat customers who will come back again knowing they are getting quality service from a trusted source.
Having a certification provides peace of mind for both the lash technician and their clients that everyone involved is knowledgeable about safe techniques for applying eyelash extensions correctly every time without risk of injury or infection due to poor hygiene practices or lack of understanding when it comes to proper procedure. By taking the time to get trained properly through an accredited program, you can be sure that your skillset will always be up-to-date with current trends in order to provide your customers with top-notch services every single time!
Eyelash Extension Profit Potential
The earning potential for lash technicians can vary significantly depending on their location, experience level, and type of service they offer. A skilled technician who is well established in the beauty industry can expect to earn anywhere from $50 to $500 per appointment. Those with less experience may earn closer to the lower end of this range while more experienced professionals may be able to charge more. Additionally, offering additional services such as brow styling or makeup application will also help increase a technician's income potential.
Lash technicians who choose to open their own salon or studio may have even greater earning potential as they are no longer limited by hourly wages set by employers and instead determine their own prices based on market demand and competition in the area. For instance, some lash salons offer "lash packages" which include multiple applications at a discounted rate that attracts customers looking for value-priced services. Other salons focus on high-end services and target an upscale clientele willing to pay premium prices for luxury experiences. By tailoring offerings and pricing models according to local preferences, lash technicians can maximize their earnings in the long run without sacrificing quality of service or customer satisfaction.
In addition to revenue generated from appointments, many lash technicians supplement their income with retail sales of products related to eyelash extensions such as special cleansers, sealants, primers and removers; curling tools; aftercare kits; adhesives; etc., allowing them to generate additional profits without having additional overhead costs associated with providing those items themselves. Many salons also sell merchandise like t-shirts or hats with branding specific logos or slogans – this is another great way for techs add value while increasing their income potential through retail sales too!
Overall, becoming a certified eyelash extension technician provides an excellent opportunity for individuals seeking flexible hours while earning competitive wages in a growing field within the beauty industry. With dedication and hard work it is possible for skilled professionals with specialized training and business savvy marketing skills alike -to achieve success in this lucrative profession!
Career opportunities for an eyelash technician
As an eyelash technician, you have the opportunity to work in a variety of settings including salons, spas, or even freelance at home. Depending on where you work and your experience level, salaries range from $50-$100 per hour plus tips. If you choose to go the freelance route then you'll be able to set your own rates and hours but it will require additional marketing efforts in order to get enough clients.
In order to become an eyelash technician there are several steps involved. First off, taking a certified training course is essential in order for insurance companies to cover any potential damages that may occur during the procedure due to negligence or improper technique by the technician. During these courses students learn about health & safety regulations related to working with chemicals used for tinting/lifting as well as techniques related specifically to applying eyelashes extensions correctly using sterile tools & products only available through professional suppliers like Lash Stuff Professional Lash Supplies . After completing a training program most states require passing a certification exam before being allowed legally perform treatments on clients professionally .
Becoming an experienced professional requires practice and dedication so having access online support groups with other lash professionals is invaluable since they offer advice , share experiences , showcase new trends & post reviews of various products . This support helps aspiring lash technicians develop their skills faster than if they were trying it alone while helping them build confidence when working with customers who trust them with their eyes!
FAQ
How do i register ?

To register, you can simply follow the different registration steps by clicking on the "REGISTRATION" button.
How does the eyelash extension training work ?

You will have to follow the theoretical and practical courses and practice with the training kit. Our trainer will also be present to advise you, give you tips, and allow you to improve over time.
How much does the training cost ?

The training is currently on promotion at the price of 950$ instead of 1450$, don't wait any longer if you want to take advantage of this exceptional discount.
How long does the eyelash extension training last ?

Once you register, you will have access to the training for life, and you can train at your own pace. The training is usually completed in 2 weeks, which is the average time for our students to finish the training and receive their certification.
How do I validate the training ?

To validate the training, our trainers will evaluate your work on a classic lash pose and Russian volume on a real model.
Does the eyelash extension training provide a certified diploma ?

Yes, once the training is validated, you will receive a certificate of training eyelash technician.
Need more information?
Need more information about our eyelash extension training? Then contact us today!